Joined

Mar 15, 2016
Messages

463
Likes

235
4 Steps for Pitching Online Review Management Prospects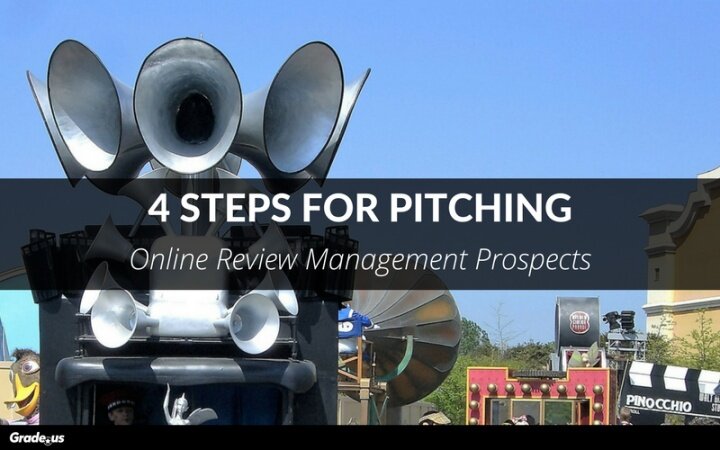 ?Reviews should be ignored.?

No one says that of course, they just do it. Most small business owners aren?t managing their reviews well. They don?t ask for reviews and many ignore the random reviews they get. Those who have lots of positive reviews squander them.

They don?t understand.

But it wouldn?t really matter if they did. They?re too busy putting out fires, running from one problem to the next. They?re fighting to keep their doors open, to cover payroll or get new customers.

Many feel they don?t have the time to focus on review management.

Review management is useless?
[HR][/HR]

In their mind, review management is a luxury. Something you do with the extra time and money you have lying around.

Their perception is foggy, incomplete.

Maybe managing their online reviews will bring in business. Maybe marketing their reviews will generate more leads, customers and sales.

But it?s fuzzy.

It feels far off, like a distant possibility.

Why would they focus their attention on something hazy like review management when they have all these problems screaming for their attention now?

They won?t.

Their lack of understanding means they?ll continue to ignore and avoid the problem.


They should continue to ignore their reviews
[HR][/HR]

They don?t have the education, resources or time to give review management their full attention.

They need you.

They need your attention, expertise and time. They need you to teach them, to show them why review management matters. Because they?re hopelessly lost without you.

When good or bad reviews arrive they need to know how to handle them. They need to know how to use customer reviews to market their business.




Business owners need you to pitch them



[HR][/HR]
Negative reviews create pain. Positive reviews, when they?re not managed well creates pain. The non-existent reviews indicates pain. That pain is your opening, it?s a clear indicator that something is wrong.

That?s a very good thing.

That pain means clients are more likely to listen to what you have to say ? if your pitch is handled properly. Do it well and you?re far more likely to win clients over.

That?s the problem.

How are you supposed to pitch small businesses? How do you get local businesses to see the value of what you?re offering?

Step 1: You start with No.

Step 2: Choosing your targets

Step 3: Finding new clients

Step 4: Pitch your targets


Read the full article to see how Andrew explains using those steps to increase your new client acquisition for ORMM services.

Do you have any prospect pitching tips that Andrew might have missed?