Joined

Jun 28, 2012
Messages

14,436
Likes

4,290
Interesting... from Marketing Land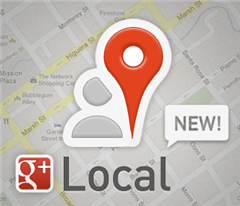 ​
<a href="http://marketingland.com/google-directories-kristin-coit-lsa-81873">In 2014, Google Aims To Train 20,000 Third-Party Sales Reps To Sell Local</a>
When small businesses see Google as the "Wild Wild West" of confusing marketing opportunities, Google itself sees working with third-party companies as crucial to cutting through that confusion and fueling its growth. The company provided training to 13,000 third-party sales reps last year and aims to train 20,000 this year.
The figure came during a talk by Kristin Coit, Google's head of directories and web hosting partnerships for Google in North America. She was speaking at LSA 2014, the annual conference of the Local Search Association.
"We understand small businesses don't want to do it alone," Coit said, talking about small businesses trying to figure out Google. "There are millions of small business that want that help, that need that help."
A few choice comments from Danny Sullivan's live blog coverage.
"Google wants to reach 10s of thousands of sales reps. "We really want to scale."
"FYI, ReachLocal and Yodle are Google partners who recently got slammed in a WSJ article for complaints"
Here is a link to the full WSJ article:
<a href="http://online.wsj.com/news/articles/SB10001424052702304626304579505590654385248">Small Businesses Search in Vain for Web-Ad Help - WSJ.com</a>

Promises to Lure Customers on Search Engines Don't Pan Out

The Federal Trade Commission has received about 60 complaints involving ReachLocal since 2009—roughly half of them filed within the past two years—and more than 180 complaints about Yodle over the same period, including more than 100 filed since 2012, according to data reviewed by the Journal following a Freedom of Information Act request.

The complaints, which were mostly from small-business owners, ranged from unfulfilled promises of new clients and better search-engine results to unwanted sales calls, exaggerated online traffic reports and overbilling. Some owners say the firms posted errors on their business websites—including faulty contact information—while others complained that the companies' newly refurbished sites promoted services they didn't provide. An FTC spokesman says the agency doesn't comment on specific cases. ReachLocal and Yodle declined to comment on specific complaints.