Joined

Mar 15, 2016
Messages

470
Likes

243
What?s the Difference Between Business Reviews and Product Reviews?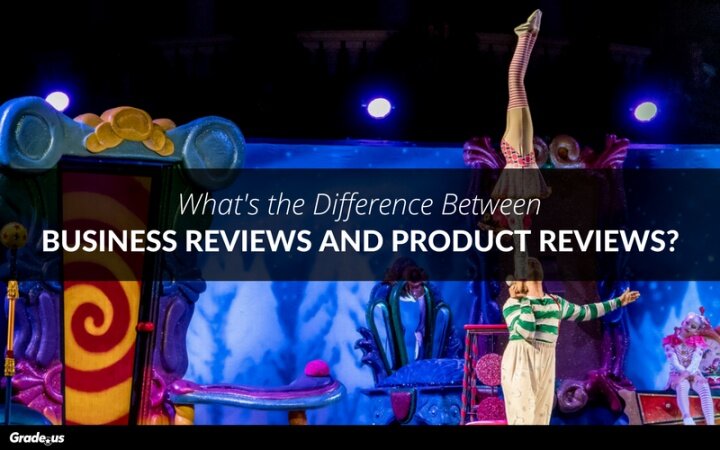 Picture this.

You've just received a slew of negative reviews from some very unhappy customers. They're really angry because they feel your product has failed to meet their expectations. They leave scathing reviews on various 3rd party websites.


Afterwards, they decide to reward you. By buying more of your products and services.

Wait, what?

You read that right. You've created a product that's failed to meet customer expectations, so they do the rational thing. They reward you by giving you more money.
This response seems crazy but it's rational (and true)
This happens every single day.

A company makes a major mistake. Customers respond negatively. Then, a short time later, these same customers reward the offending company with even more business.

This scenario happens everyday, but it doesn't happen everywhere. It's actually rare, which is pretty obvious, right? Negative reviews are bad nine times out of ten. They're a disaster for most companies. Get enough of them and customers disappear, usually for good.

So what makes these companies, these anomalies, so special?

They understand the difference between business reviews and product reviews.
It's something that's glossed over. A review is a review right? Most organizations aren't aware of the significance between these two types of reviews. It's actually not their fault.

The mistake with business and product reviews is that they're used interchangeably. What's worse, they're often in the same review. A customer will spend a portion of their time focused on the product and how it performed, subtly shifting their focus to discuss the business itself.

Some customers move back and forth between the two.
Are the differences between business and product reviews that important?
They are, believe it or not.

These two types of reviews provide customers with data. Everything they need to make an informed decision about your business and your product.

Obvious, right?

This prompts savvy sellers to ask questions. What specifically are customers looking for? How do I give them what they want and what they need?

But it's more than that. These types of reviews give customers peace of mind. The protection they need from buyer's remorse.

It's really about risk management.

Business and product reviews give new customers the information they need to calculate risk. Customers are looking for non-negotiable anchor points and red flags.


? Character of business vs. performance of product. Customers want to know they'll be taken care of by the company (e.g. management and employees) they choose to work with. They also want to see that your product works as intended/expected.
​
? Are company values reflected in the product? Customers want to see that (a.) your brand values are in line with their brand values and (b.) your entire business, product lines, logistics, etc. exemplify and are oriented around these values.

​
? Crisis management vs. crisis avoidance. Customers read through reviews, looking for clues on product reliability. Is your product reliable or does it break after one or two uses? Okay, your product is reliable, what about your business? What happens when something goes wrong? Are you looking for a way out or a way to make things right?
​
? Logistics vs. non-logistics. Every sale has a mix of logistical and non-logistical questions.
​
Logistics: What's the warranty on this? How much does this cost? Can I pay monthly?
​
Non-logistics: What makes this product so different from competitors? Will this work for me? What's your process? What happens if I run into...

​
? Fulfillment + satisfaction.
Research shows
happiness is more about loss aversion and less about achievement
. As people, we're more motivated by loss than we are by accomplishments. Customers are satisfied when they see your product is the solution they were looking for. They're fulfilled when a deep desire or need has been met.​
Can you see a difference here?

Business reviews are about who you are, what makes you unique and what you've done or will do.

Product reviews are more specific. Does it work, were there problems, did it meet your expectations, etc.

Business reviews are about identity and purpose, product reviews are about performance and outcomes.

When customers are evaluating your business they're looking for answers to both.
Read the rest of Andrew's post here. He goes on to show some examples of how business reviews and product reviews can intersect, and what that might mean for your business.